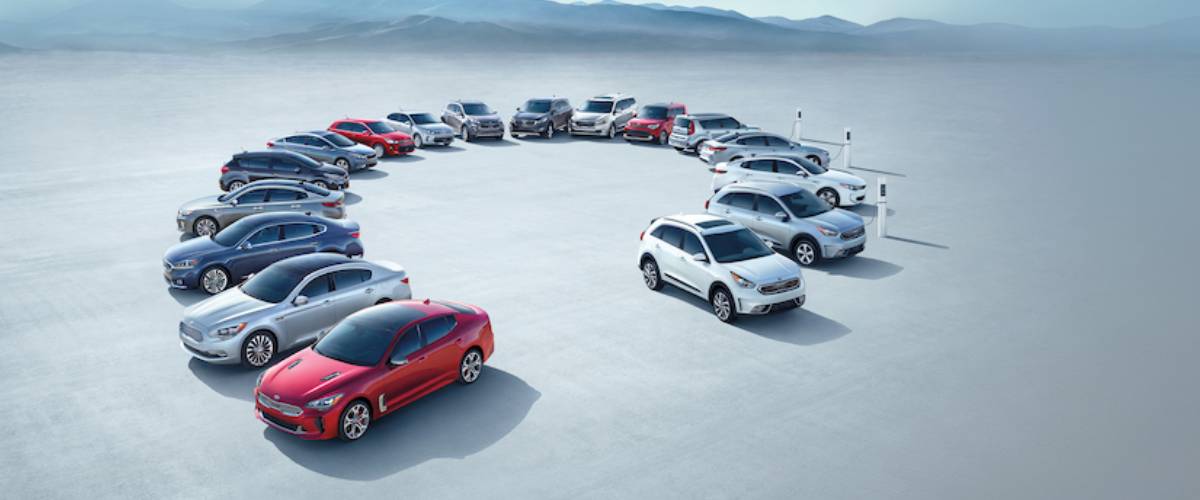 Kia Certified Pre-OWned Program
Willowbrook, IL
The Benefits of the Kia Certified Pre-Owned Vehicle Program
Willowbrook Kia is proud to provide Downers Grove drivers with a large lineup of different Kia models to consider. From compact sedans to SUVs and trucks, there's almost certainly something for everyone. If you've been shopping on a budget and are discouraged by the price points that you see, take a look at our certified pre-owned Toyota models. These models have a bit of mileage on them, but they have plenty of life left. With consistent maintenance and occasional repairs, certified pre-owned models can have long lives.
The Details of Kia's Certified Pre-Owned Program
Certified as pre-owned is a bit different than your average used model. In order for a used vehicle to become certified, a qualified service professional must determine that the vehicle passes a rigorous inspection process. This manufacturer-directed inspection often looks at more than 100 different parts on each vehicle. With Kia's program, there are 164 points that are taken into consideration. That's one of the more detailed inspections on the market right now. Everything that is inspected must be in excellent shape. If minor work needs to be done prior to the sale process, parts must be sourced from Kia. Various tests are performed on a vehicle while it is both off and while running.
The Benefits of a Certified Pre-Owned Kia
Once a vehicle has been certified and has passed inspection, Kia provides a very comprehensive warranty to the purchaser. Twenty-four hour roadside assistance provides tire changes, battery jump starts and lock out assistance. A driver simply signs off on the billing invoice and coverage is provided. You also receive a complimentary Carfax report for each vehicle that you're considering. This provides transparency that brings peace of mind to buyers. We also use this Carfax report to ensure that a vehicle meets the high level of standards that we have set for our location. We're not going to sell you a vehicle that we don't trust ourselves. If anything seems amiss, we won't certify the vehicle. The warranty that you receive will be the remainder of the powertrain limited warranty that is up to 10 years / 100,000 miles. There is also an opportunity to pay for an extended warranty if you think it is necessary when the time comes.
Affordability of a Certified Pre-Owned Vehicle
You're getting a Kia that is almost brand new when you buy it certified as pre-owned. However, the price point is going to be far lower than what you would expect with a brand new vehicle. Since much of the value of a vehicle drops down after it first leaves the lot, you can expect to save thousands on these models. We also offer a number of discounts at different points in time.

Schedule a Test Drive!

---
* Indicates a required field
Stop by Willowbrook Kia to learn more about Certified Pre-Owned Models!
Chicago and Grove Downers drivers interested in more information on certified pre-owned Kia models are welcome to stop by out dealership! One of our seasoned professionals will gladly walk you through what we currently have on our lot. We will also get you behind the wheel for a test drive so you can see how these vehicles drive on the streets of Chicago. From the Kia Optima to the Kia Sorento or Kia Sportage (and beyond); we have plenty of models for Naperville drivers to consider. With plenty of financing options and available information, we know that you're going to feel comfortable shopping at Willowbrook Kia for your next automobile purchase.